Buying a home can be a daunting task, especially if it's your first time. As one of the biggest investments one may make in their lifetime, it's a good idea to understand the process.
Do the required research, speak to professionals, listen to experiences from people that have bought a house before and finally try not to rush into a decision.
This whole process may consume a lot of time and effort, but by taking the right steps, you'll be sure to make the best decision for your circumstance.
If you are ready to make this investment, here are some basic steps that you should follow when buying a Home in San Mateo, CA.
💵 Know Your Budget By Understanding Your Financial Status
Knowing your budget when buying a house is more than just adding up your income and subtracting your expenses.
There are other factors such as what interest rate you can get for your home loan, and how much money down you will need to make a purchase.
Specialists may advise to not purchase a house that is more than three to five times than your total annual income.
These suggestions may vary based on the amount of money you have to put down on the house, or other financial factors.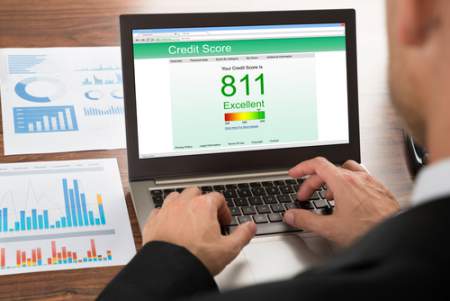 It may be a good idea to use an affordability calculator that can help you determine a particular payment to estimate how much house you can afford.
It's a good idea to not invest your entire savings into a home, but rather maintain some cash for needs in the new home, or for other life circumstances that may affect your ability to pay back your home loan.
Once you have an idea of what kind of monthly payment you can maintain, you'll want to get a current copy of your credit report to make sure there is nothing being reported in error.
Ultimately your credit report and overall credit score will be a determining factor in what percentage you can get for your home loan.
This percentage is factored into the monthly mortgage and will affect the price of a home in which you will qualify.
🙋‍♂️ Look For A Good Agent To Help You Through
Once you understand your financial situation, it's a good idea to involve an expert in the home buying process.
The good news is that enlisting a real estate agent is at no cost to you, the buyer, as they are typically paid by the seller of the home.
A real estate agent is a very important person to partner with as they may better know the area in which you are interested, they should be familiar with the process of buying a home.
They often have great negotiating skills to get you the most for your money, and can help handle the many details and questions that arise during the process of purchasing a home.
When choosing a real estate agent, be sure to check their references, read their reviews and that you are comfortable in your communication with them.
🏠 Do Your General Research Of The Market
After having established a potential budget, start your research on properties currently available in the market.
Your real estate professional can set you up on listing alerts that will notify you when new properties matching your criteria are available.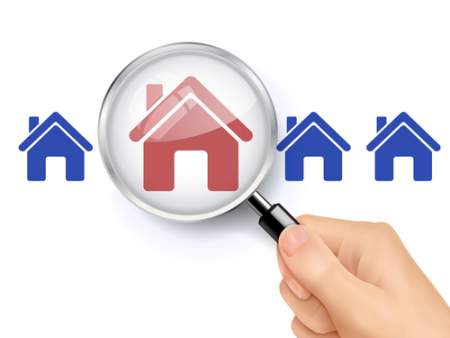 Keep an eye out for open houses where you can tour properties that you believe fit your criteria so that you can get a better idea of what is important to you in a new home.
Compare different aspects of the homes listed to ensure that when one becomes available that meets your lifestyle and budget, you're ready to make an offer.
Take the time to view the houses with your agent to help you make informed decisions every step of the way.
📝Get a Pre-Approval
Before you're ready to make an offer on a home, it's a best practice to get a pre-approval from a lender on your eventual home mortgage.
Not only does this process give you a better understanding of what price points you should be looking at, but it also saves time and provides a stronger position when you do make an offer on a house.
Being pre-approved for a loan helps the seller to understand that you are serious and that it's a lower risk of you not completing a transaction if they accept your offer.
The lenders also take this chance to advise you on your potential monthly payments, what your interest rate may be and how much money you will need to put down to purchase a property.
💰 Find a Property And Make An Offer
With the help of an agent, you may view several properties to narrow down what you are looking for.
Often times, you'll have a list of wants and needs that will change as you move through the process.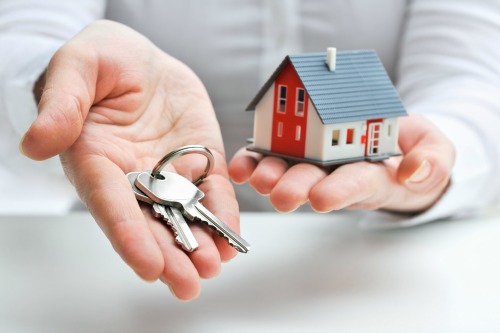 If you can visualize yourself in a property, you may check some of the basics, like the overall condition of the home, whether the basic plumbing and electricity works and how much money you may want to invest into the home once you purchase, such as painting walls and redoing the floors.
If you're comfortable with the overall home, be sure to consider where the home is located and if you have access to important facilities, such as parks, schools, and hospitals.
Once you've determined that the property is right for you, it's time to submit an offer!
You'll want to work with your real estate agent to submit an offer that is right for your situation and wait for the seller to either accept or reject your offer.
🔍 Get The Home Inspected
Once your offer is accepted, part of the "closing process" include home inspections.
These inspections help protect you, the buyer, as well as the lenders loaning you the money for the property.
It's critical that you are aware of any major foundational issues, pest issues or other items that may play a role in the value of your home.
If you receive reports from the inspectors of issues that need taken care of, your real estate agent can help you communicate with the seller whose responsibility it will be taken care of any outstanding issues, and if both sides cannot come to an agreement, either party to cancel the deal without penalty.
🏡 Closing On The Property
Once you've chosen a home and inspections are complete, it's now time to sign all the required documents.
These include the loan documents, title documents, and any other agreement you may have made with the seller.
After this is complete, the paperwork will be processed, any funds that need to be processed will be distributed and you'll receive the keys to your new home!
Plan well to help reduce any stress and surprises that may come up doing the home buying process.
Understand your financial position, start saving money as soon as possible and make sure your credit report is accurate and in order.
Work with professionals throughout the process and you'll minimize the chances of major headaches and disappointments throughout the process.
Give The Chris Eckert Real Estate Team a call today at 650.627.3799 to learn more about local areas, discuss selling a house, or tour available homes for sale.
Summary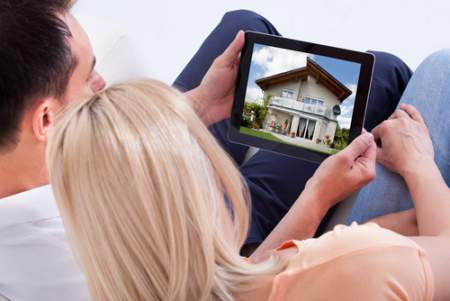 Article Name
Tips For First Time Home Buyers
Description
Buying a home can be a daunting task, especially if it's your first time. Here are some basic steps that you should follow when buying a Home in San Mateo, CA.
Author
Chris Eckert Real Estate Team
Publisher Name
Chris Eckert Real Estate Team
Publisher Logo