Purchasing a property is a significant life decision and this process can be frustrating and time-consuming.
When buying a home, you may feel excited and overwhelmed at the same time. Since you will be making a considerable financial investment, it is vital to be careful to make the right decisions and avoid regrets.
Here are a few steps to take when buying a home in San Mateo, CA.
🙋‍♂️ Select an Excellent Agent
When purchasing a home, it is vital to select the appropriate agent to represent you.
To choose the right real estate agent, be sure to discuss what you're looking for, and what matters to you most so that you are properly represented during the process.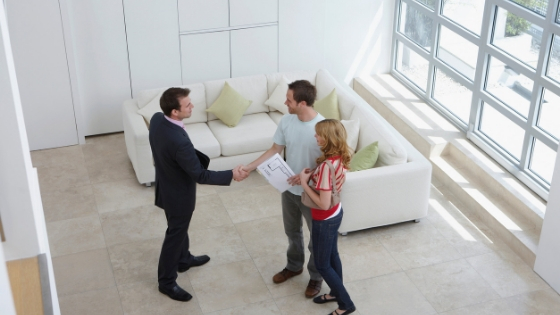 You'll want to feel comfortable that the agent you choose understands your circumstances and is presenting you with the information you need in your particular situation.
This can include everything from helping you choose your home, to connecting you with the right lenders and affiliated service provides throughout the entire process.
Your agent should represent you in the best way possible to ensure that you achieve your goals.
📍 Select the Area
Choosing your neighborhood is another critical step you'll want to consider before buying a home.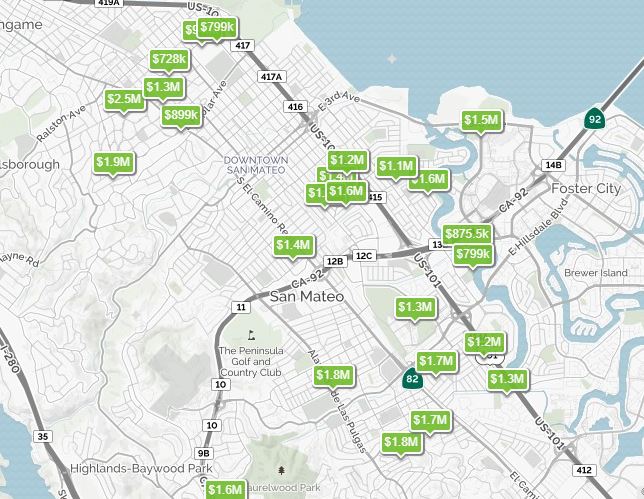 To select the right neighborhood, speak to your agent about your specific needs and get their feedback on which areas may best suit you.
You can explore the area by driving or walking around to see which areas feel most comfortable to you.
You may also need to consider whether a home is situated near your workplace, schools, hospitals, gyms, shops, and restaurants among other establishments that may be important to you.
You should narrow down your search by evaluating several areas that have the things you need and then settle on the area that suits you best.
📝 Get Pre-approved
Getting pre-approved for a mortgage is another vital step when looking for a home to buy.
Due to the high competition, many sellers will only accept offers from individuals who have been pre-approval from reputable banks or mortgage lenders.
By getting a pre-approval, the chances of buying a house you choose will increase.
When looking for pre-approval, it may be critical to visit multiple mortgage lenders and compare their approximated loan origination fee, their overall customer service and interest rates.
🏡 Search for a Home
After identifying the area you want and getting a pre-approval letter, you then can start your search for a property.
While working with an agent to help you locate the perfect home, you can be set up on a search for homes that are available or become available on the market.
Select homes with your most desirable features. It is advisable to tour the properties with your agent, and during open houses to determine which property pleases you the most.
By viewing the homes, you may also start to better narrow down what is most important to you in your home search.
💰 Make an Offer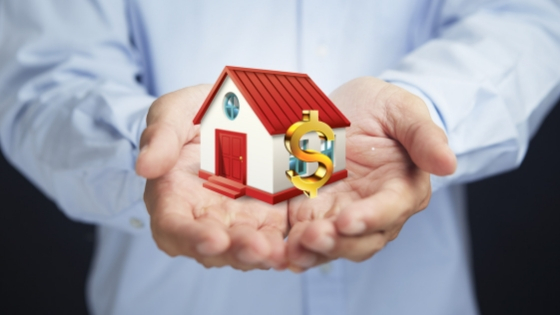 After establishing an offer price range, you should decide on the terms of the offer you are about to make.
The conditions should include the timeline for your close of escrow, loan contingency, inspection contingency, and appraisal contingency.
Once you have established these things, you should sign the purchase agreement listing all the terms and prices and your agent will give it to the seller's agent.
📑 Review Reports and Disclosures
After finding a desirable house and working with your agent to submit an offer, it is essential to review the disclosures.
A disclosure package is a review given to potential buyers by the properties' sellers and their agents.
This review provides the buyers an insight into the house they want to buy.
You should review the disclosure of the house you are interested in to make sure that you understand the condition of the property.
A disclosure package mainly consists of:
• Home inspection report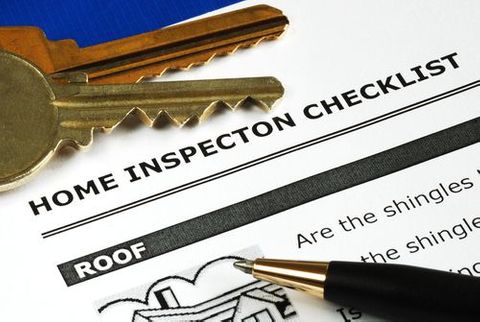 A licensed home inspector prepares a home inspection report.
This professional inspects the whole property, including the electrical system, foundation, roof, plumbing system, air conditioning system, appliances, and heating systems among other areas.
The professional then issues a report describing the condition of the house and makes recommendations for replacements or repairs to the issues identified.
Note that the report will not consist of the estimated cost of the recommended repairs or replacements.
By going through a home inspection report, you can find out about the issues that a property has and negotiate the price or ask the seller to pay or the necessary repairs.
• Pest inspection report
A pest inspection is the inspection performed on a property to check for damages caused by termite infestation, dry rot or water damage among others.
The damages in the report are usually described as Section 1 or Section 2 damages.
Section 1 issues include dry rot damage or active termite infestation and should be addressed as soon as possible.
Section 2 problems are the items that are likely to cause water damage or termite infestation. By going through the pest inspection report, you can make an informed decision on whether to buy a particular property or not.
• Homeowners Association documents
If the property you want to buy is situated in a townhouse complex or a similar community, the seller should provide you with the homeowner's association documents.
These documents typically include the Covenants, Conditions & Restrictions (CC&R's), financial reports and bylaws of the community and minutes of past meetings.
• Seller disclosures and questionnaires
The seller uses questionnaires to answer questions about the property to disclose anything of material significance to the buyer.
Examples of these questions include whether any repair work has been done on the property and if it was done with permits or not, and whether any death has occurred in the property recently among other questions.
• Preliminary title report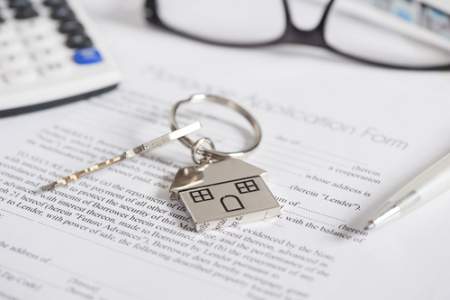 A title company issues this document, and it usually contains the legal description of a home, the home taxes owed, liens, easements, liens, and other possible restrictions.
You should go through this document carefully since it may disclose more significant problems that you would have otherwise not known.
🗣 Negotiate with the Seller
Before coming into an agreement, home buyers and sellers usually engage in some negotiations regarding terms and price among other small details involved in the contract.
You agent should be a strong negotiator to ensure that the conditions are favorable and you can settle on the best possible deal.
💡 Conclusion
When planning to buy a home in San Mateo, CA, it is essential to work with a real estate agent that can walk you through each step in the home buying process.
Although there are significant factors surrounding buying a home, having a good understanding of the process and an experienced real estate agent can help you make the best decisions possible for your specific circumstance.
Give The Chris Eckert Real Estate Team a call today at 650.627.3799 to learn more about local areas, discuss selling a house, or tour available homes for sale.
Summary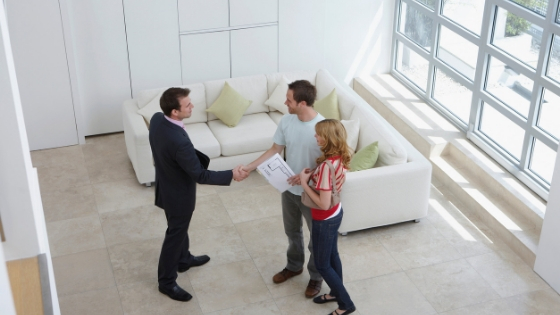 Article Name
Steps to Take When Buying a Home in San Mateo, CA
Description
Purchasing a property is a significant life decision and this process can be frustrating and time-consuming. Here are a few steps to take when buying a home in San Mateo, CA.
Author
Chris Eckert Real Estate Team
Publisher Name
Chris Eckert Real Estate Team
Publisher Logo