CALTRAIN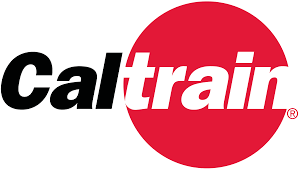 From San Jose to San Francisco. Transfer at Millbrae to catch Bart for other destinations of San Francisco, East Bay and to go to the SF Airport. Free train shuttle to airport terminal from Bart. It's a great way to get to/from the airport. It is also a great way to get to a Giants Game! Takes you right to AT&T Park.
Tips to riding Caltrain

Purchasing a Ticket: Ticket machines are available all stations, either on the platforms or at the station entrance. Tickets must be purchased before boarding the train. If you need to buy a ticket, arrive a little earlier so you'll have time to get a ticket before the train comes. The train will not wait for you.
Determine Destination Station & Zone: The Caltrain system is divided into 6 fare zones and train fares vary depending on how long you plan to ride. Look for the diagram on the ticket machine to see which fare zone your destination belongs to and select that zone on the ticket machine. The machine can take cash and credit/debit cards. You can also pay for parking at the same time.
Transfer at Millbrae station for Bart taking you to other areas of SF, East Bay and for the SF Airport!
Clipper Card: If you'll be riding more than a few times per month, use a Clipper Card. It's easier than buying paper tickets. Just be sure to tag off – something newbies forget. Set a countdown timer or alarm on your phone if you're afraid you'll forget.
Rush Hour: Rush hour trains are busy—be ready. Make your way toward the door before the train arrives at your station.
The Bike Car: Avoid sitting in a bike car if you don't have a bike. Cyclists should be allowed to sit near their bikes. Why, you ask? So they don't have to go as far to find a seat or retrieve their bike when getting off and they can help organize bikes, if needed.
Chatting on the Phone: Talking on a phone is officially allowed, but it's best to speak softly.
Eating and Drinking: It is permitted on Caltrain. So, pick up that Blue Bottle Coffee from Bay Meadows' Town Square on your way!
Service Alerts: Subscribe to alerts on the Caltrain website, in case there are any service disruptions.
Schedule on your Phone: Download a Caltrain schedule app, offered for a variety of operating systems.
Bikes on Caltrain: Bring your bike on Caltrain to connect you at both the start and end of your journey = no car parking / last mile issue! See tips on Caltrain bike etiquette here >
BART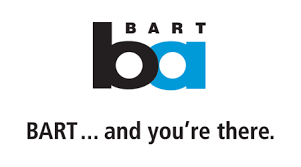 Parking is available at Bart stations for a fee. Fee varies per station. Be careful not to park in the Reserved "Permit Area" as those are for monthly permit holders. 
NOTE: Parking is FREE from 3PM on on weekdays and on Weekends.
Purchase a Ticket: At the station or Clipper Card. You can purchase a clipper card at Walgreens. 
Pay for Parking: Know your parking stall number. ADD the parking fee to your fare. For example, If fare is $5.20 and parking is $3 make sure your ticket has $9 on it. Bart fares are only in dollar increments. It starts at $20 so you use the minus or plus sign until it shows the amount you need. Enter through the kiosk and then go to the ticket machine, insert your ticket and you will be prompted to enter your stall number. The parking fee will be deducted at that time.
Clipper Card https://www.clippercard.com/ClipperWeb/index.do

Eating and Drinking: It is prohibited on Bart, although you will see people with a coffee or eating on Bart. You could be cited and fined.
SamTrans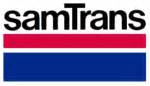 Purchasing a Ticket: Cash or Clipper Card 
Clipper Card https://www.clippercard.com/ClipperWeb/index.do
Ferry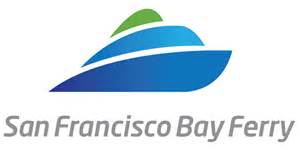 Take the Ferry to Larkspur,Tiburon, Saualito, Alameda, Oakland Jack London Square. A commuter ferry that stops in Redwood City? It just might be.
Proposed Routes
Today, the Water Emergency Transportation Authority (WETA) that runs the major public ferries is in serious expansion mode. Jim Wunderman of the Bay Area Council was recently appointed to WETA's board, signaling a call to leverage big-business backing to bring much needed infrastructure change (the Bay Area Council helped form BART). WETA is exploring expanding ferry service to include Redwood City, Richmond, Treasure Island and Berkeley, among other ports.
Bikes
Maybe bike-sharing is for you. The Bay Area Bikeshare system started in 2013, with 700 bicycles for rent in downtown San Francisco. Last spring, the Metropolitan Transportation Commission announced the program would expand to include up to 7,000 bikes and add service to Oakland, Emeryville and Berkeley, as well as a limited number of hubs in Redwood City, Palo Alto and Mountain View.