The process of selling a house differs from that of buying one. However, an understanding of both may help you get the biggest return on your investment.
Generally, purchasing a home involves feelings and emotions, but selling a house should center around achieving the highest profit possible.
When selling a home in San Mateo, CA, you want to make it look its best for the prospective buyers who view it. You can help achieve this by staging the house.
Staging involves intentionally preparing the exterior and interior of a property to be desirable to as many potential buyers as possible.
By staging your home, you can often sell it faster at the highest possible price.
Home staging is not a personal attack on your own taste or style, but a vital element of showcasing your home's best features so that buyers may envision themselves living in it.
Here are some of the things you can do to stage your home for sale:
🏠 Focus on the rooms with the most significant potential
When staging your home, spend more time on the rooms that have the highest potential to influence a buyer's decision, and less time on the ones that may not make a huge impact.
The rooms which hold the most important include the kitchen, living room and master bedroom.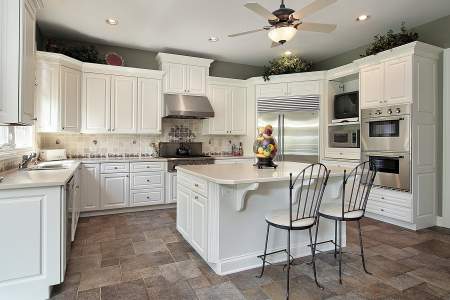 You'll want to focus your attention on these rooms as they are the rooms most considered when a prospective buyer is viewing your house for sale.
That's not to say children's bedrooms, guest bedrooms, bathrooms, etc. should be ignored, however, they play less of a role in a home buyer's decision to purchase.
🛋 Depersonalize your home
Excellent staging enables potential buyers to feel like a home is a blank slate they may customize to be their own, instead of feeling like they are in someone else's home.
Some personal items can make it difficult for potential home buyers to envision their own family living there.
Therefore, take down the proudly displayed photographs of your family or other personal expressions.
Keep your clothes out of sight and remove personal items like contact solution and toothbrushes from bathroom counters.
Your home may feel a little awkward to live in after depersonalizing it, but it is useful for assisting buyers in connecting better with the house.
📦 Eliminate clutter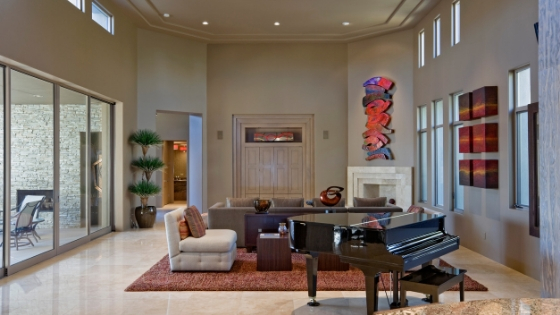 Clutter consumes space. Eliminating it will make your home appear larger and more desirable.
It is not necessary to get rid of things permanently, but you need to pack them and get them out of the house.
Some of the items to get rid of include your decor, papers, un-seasonal clothing and anything else you do not need to use daily.
Potential buyers will open the closets to evaluate their storage potential.
Therefore, remove as many non-crucial and miscellaneous items as you can.
Opening up a room will enable prospective buyers to move throughout easily and see the full potential of the space.
⚠️ Clean the entire home thoroughly.
You can use cleaning services to clean every part of your home thoroughly or do it yourself if you are willing to put in the work.
Make sure that the floors are shiny, the carpets shampooed, the kitchen is scrubbed and the bathrooms sparkle.
Remove handprints and ensure that countertops and appliances are also cleaned.
Not only can messes distract a buyer from the value of the home, a spotlessly clean house suggests to potential buyers that the current residents have cared for it well.
If you have neglected specific tasks such as cleaning the inside of the fridge or dusting the window blinds regularly, this is the time to tackle them.
🖼 Make small improvements
Small improvements can make a home feel current.
Make the improvements that are within your budget, such as painting walls, replacing outdated lighting fixtures and replacing countertops.
These improvements can make rooms feel elegant instead of merely old.
It may be wise to work with a real estate agent on which improvements in the area have the most value in the resale of a home.
🏡 Improve the curb appeal
Buyers form an impression of a property long before they view the interior. The exterior of your home should not appear unkempt.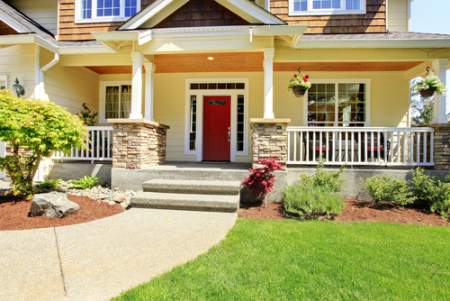 Otherwise, it will create the feeling that the house is not cared for. You can improve curb appeal by raking leaves, cutting the grass, and replacing or repairing any apparent defects.
Make sure that the porches and walkways are swept clean, and garbage containers are tucked away in the garage or at the back of the home.
If there are dead flowers, pull them out and plant new ones. Upgrade the front door if necessary and pay attention to the overall neatness and general condition of the home.
🚪 Rearrange the furniture
Make sure there is adequate space in your home for buyers to walk through easily by rearranging your furniture.
This will also help prospective buyers envision their furniture in every room. Place extra furniture in storage.
Get rid of any damaged or oversized furniture as well as the pieces that appear out of place in a room.
Rearrange the remaining furniture to make the rooms feel and appear spacious.
💎 Brighten up the home
Let as much light as possible to shine in the home.
Opening the blinds on all the windows so that more light enters the house will make the rooms look larger.
During showings, turn on the lights in your home, including closet lights and lamps.
This way, the house will look more welcoming and save buyers from stumbling around trying to figure out which switches to use to turn on different lights.
🏺 Add some extras
Once your home is picture perfect, add some extras.
Potential buyers will love seeing items like folded towels in the bathrooms, bowls of fresh fruit on the kitchen counter and fresh flowers in vases.
These items will make your home feel inviting and comfortable without being personal in this case.
Staging involves examining a home honestly and doing several things to ensure that it feels ideally suited to as many potential buyers as possible.
By using the tips above, you can create an atmosphere that helps buyers visualize themselves living there and enjoying the full potential of what the home offers.
Staged homes sell faster, and potential buyers make better offers.
You do not have to spend a significant amount of money to stage your home. Making smart decisions is enough.
A real estate agent can assist you in making specific changes that can add value to your property so that it will be appealing to buyers.
Give The Chris Eckert Real Estate Team a call today at 650.627.3799 to learn more about local areas, discuss selling a house, or tour available homes for sale.
Summary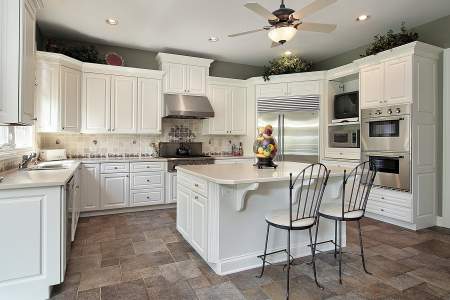 Article Name
Tips for Staging a Home in San Mateo, CA
Description
Home staging is not a personal attack on your own taste or style, but a vital element of showcasing your home's best features so that buyers may envision themselves living in it. Here are some of the things you can do to stage your home for sale.
Author
Publisher Name
Publisher Logo