Selling a home isn't an impulse decision. It's not as easy as selling a piece of furniture or an automobile. Most property transactions take weeks or months to complete.
If you're trying to sell a home with an existing mortgage, it can be even trickier.
You may have to arrange your finances or spend some extra time to ensure that there won't be any legal entanglements before you can sell the property.
It may also require some creative marketing, as homes with current mortgages can sometimes detract possible buyers.
Selling a home in California with a mortgage can be challenging, but it can still be accomplished. Here are a few things to keep in mind if you're in this kind of situation:
1. Consult your lender.
The first thing you should do is talk to your lender. Most mortgages are scheduled for ten to twenty years or more.
When you meet with your lender, ask for a statement with your current mortgage balance. This will show your balance at the moment, including current interest and fees.
Examine your mortgage contract to see if there are any prepayment fees or other additional charges that may be assessed for paying off the mortgage early. These fees generally vary by lender.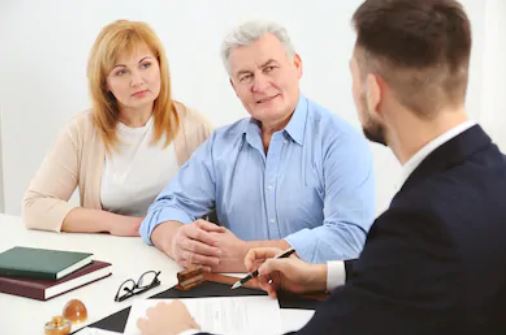 They are usually anywhere from 2 to 5 percent of the balance but are rarely assessed if it's been more than five years since you signed your paperwork.
Your lender cannot prohibit you from selling your home to another party, but they may ask for either proof of funds or preapproval from the buyer.
2. Set a reasonable sale price.
The asking price you establish should reflect current market conditions. It should also be prepared with your financial goals in mind.
The amount you receive should cover your remaining mortgage balance, closing costs and any expenses that you may incur in putting your property up for sale.
Setting a price that's too high can cause your property to sit on the open market for longer than expected. On the other hand, setting a price that's too low can cause you to field offers and prepare the closing process before you're ready.
Consult with a realtor before putting your home up for sale. Explain your situation and your goals so that they can work with you to establish a plan that meets your needs.
Related: Tips for Staging a Home in San Mateo, CA
3. Obtain a settlement statement.
When you meet with your real estate agent, one of the first things they will do is set up an escrow account for you.
After this account has been opened, the title agent or escrow account agent can give you a more accurate estimate of what your closing costs should be.
You can also start to estimate what your net proceeds will be for the sale. This can help you determine approximately how much you'll have left-over once your mortgage, closing costs, and other expenses are paid. Knowing this information can help you set your budget for the coming months.
If you owe more on your mortgage than what the home is actually worth, your property is considered to be "underwater." This situation is also referred to as having negative equity.
While this is fairly uncommon (it happens in less than ten percent of all domestic home sales), it can still happen from time to time. If this is the case for your property, here are a few approaches that you can take:
You can ask for a short sale.
Short sales are often at reduced prices, usually below a home's fair market value. However, this may be the best option, especially if you're concerned that your lender may foreclose on you.
Explain your intentions to the lender, as they may be willing to reduce the amount that you owe on your mortgage so that the home can be sold quicker. Keep in mind the fact that this tends to accelerate the sale process, and you may have to prepare to leave the home sooner than anticipated.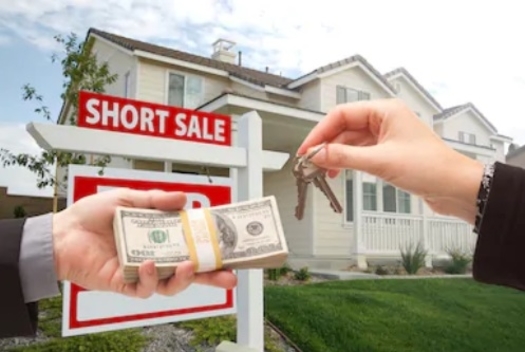 You can postpone the sale.
Sometimes it's best to wait to put your home on the market. This gives you more time to get your finances in order and find a new place to live.
Continue making your monthly mortgage payments so that you keep building positive equity in your home. You may want to rent out rooms in your home to make extra money while you're getting ready to put your home back on the market again.
You can pay the difference yourself.
Depending on your situation, you may opt to pay the difference to the lender out of your own pocket. This is something that should only be done if you can afford to do so.
This can be rather difficult to do if you're in a buyer's market. You will be responsible for all mortgage payments until the closing day. Take some time to review your finances and set a budget for yourself.
If there are any unnecessary or redundant expenses, now is the time to cut them. If you have credit card debt or other loans, alimony, child support or other financial obligations, make sure to plan for them in your budget.
Related: The Laws and Taxes When Selling a House in California
In certain cases, you may find yourself applying for a mortgage on a new home while you still have a mortgage on your current home. In these instances, you may want to look into getting either an assumable mortgage or a bridge mortgage.
An assumable mortgage is one where the homebuyer will assume, or take over, the mortgage on your current home. This option is usually only available for VA or FHA loans.
No changes in terms are allowed, and the lender has to approve the loan. They are possible, but they usually require the buyer to have a lot of cash available.
4. Bridge loans fill the gap between mortgages.
They allow you to borrow enough money to pay for the down payment on your new home. They also require loan payments and often require you to be able to pay both mortgages simultaneously.
The good thing about these kinds of loans is that they are temporary. You'll probably only have to bear this additional financial burden for a month or two at most.
Take as much time as you need when you're contemplating putting your home with an existing mortgage up for sale. It may require careful careful financial planning.
If you need to move in a hurry due to a divorce, separation or change of jobs or income, it may become an urgent necessity.
No matter what happens during the process, keep a level head and stay calm. Stay in constant contact with your realtor during every step.
In Conclusion
These are some of the more important things to consider if you're selling a home while also simultaneously going through a divorce. The entire process will take several weeks or months to complete.
There may be good days and there may be bad days during that time. Reach out to your realtor, attorney or friends or family members for support and advice when you need them.
Think with your head instead of your heart as often as possible. This is a business transaction, and it should be handled accordingly. It will take time, but it can be done.
Real Estate Market Report – This Month 2020
📞 Have Questions? Ask The Chris Eckert Real Estate Team
Give The Chris Eckert Real Estate Team a call today at 650.627.3799 to learn more about local areas, discuss selling a house, or tour available homes for sale.
Summary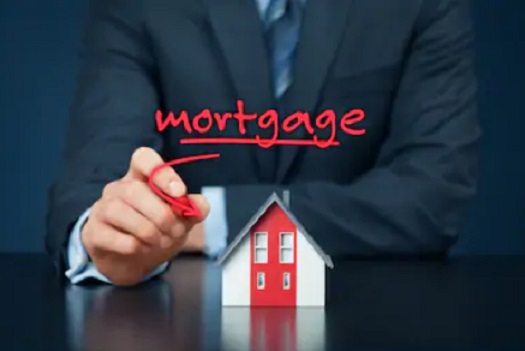 Article Name
How To Sell A House With A Mortgage
Description
Selling a home isn't an impulse decision. It's not as easy as selling a piece of furniture or an automobile. Most property transactions take weeks or months to complete.
Author
Chris Eckert Real Estate Team
Publisher Name
Publisher Logo