Purchasing a home is a major life decision for many people. They may be moving out of a relative's residence or an apartment and taking their first steps toward significant responsibilities. It's a considerable expense and a place where most owners spend the vast majority of their waking hours for years at a time, so it's not something that should be rushed into.
Certain things remain in a house after it's been sold. There are various reasons why some things are taken when the seller moves and other items aren't. Your real estate agent should be able to inform you about some or all items that will remain in the house when you take ownership.
Buying a home in California can be a good lesson in patience. You may not be able to complete the transaction for several weeks or months. Delays can occur and you may run into unexpected issues from time to time. You should still be able to achieve your goal by sticking to your game plan and keeping the end result in mind.
Here are some of the common items that stay with a house after it's been sold:
1. Window treatments.
Window blinds, shades and curtain rods are often thought of as fixtures. In many cases, they're attached to the house and are quite difficult to remove. It's usually better for the seller to leave those items in the home after it's been sold.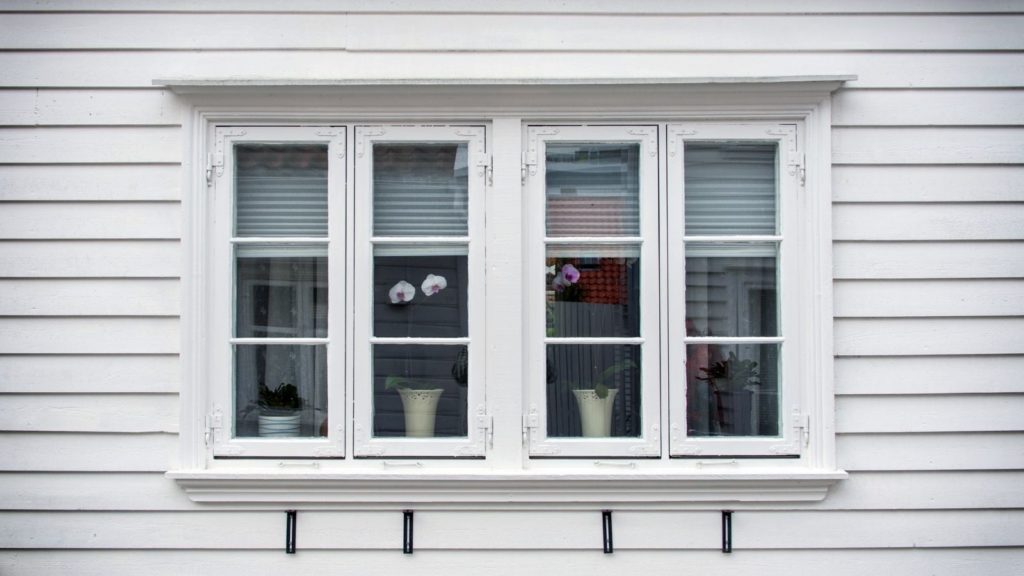 Curtains can be taken down and moved, although the seller may opt to let them remain in the house. Buyers can keep them as they are or they can upgrade to newer, more modern versions. It all depends on the individual situation.
2. Lighting fixtures.
Recessed lighting, chandeliers and other affixed lighting fixtures usually stay in the home. They're sometimes listed as key selling points. Some buyers list lighting fixtures as one of the most important amenities that they're looking for in a house.
The seller could remove or replace lighting fixtures, but they need to disclose that intent in the purchase agreement. Failure to do so could cause the buyer to walk away from the deal. Sellers cannot legally remove or exchange fixtures after the offer on the house has been written.
3. Fixtures.
Fixtures are items that are built into the house and cannot be moved. Fences, storage sheds, and furniture or appliances that are bolted to the floor are examples of fixtures that are found in many homes.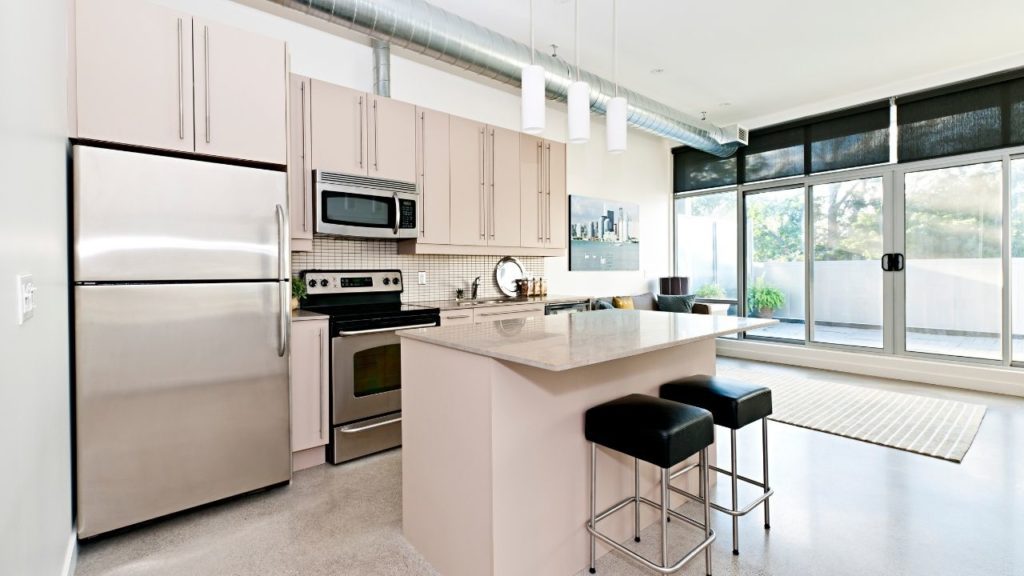 Any modifications made to a house for heating and cooling systems, appliances and electronics can also be considered fixtures. There may be some discrepancies and confusion when it comes to what items are fixtures and which ones aren't.
Portable air conditioning units, mirrors and television mounts are some things that could go either way. That's why it's important to have the fixtures spelled out implicitly in the purchase agreement so that there's no ambiguity.
4. Landscaping and related items.
Garden plots, trees and other landscaping on the property will usually stay when a house has been sold. The only exceptions are usually when the seller lists them specifically in the purchase agreement. For example, a seller may want to take a tree or a few rose bushes with them because of their sentimental value.
Sellers are not allowed to remove anything in the landscape or that's associated with it without consent. They can't decide to remove dirt, sod or trees because they decide to do so before the sale. Buyers may have legal recourse against the seller in those instances.
5. Any objects attached to the ground.
Playground equipment, basketball hoops, outdoor hot tubs and other items that are attached to the ground stay on the property after a home sale transaction.
Portable items may be taken by the seller when they move. The general rule of thumb is that if an item is permanently affixed in the ground, it remains there.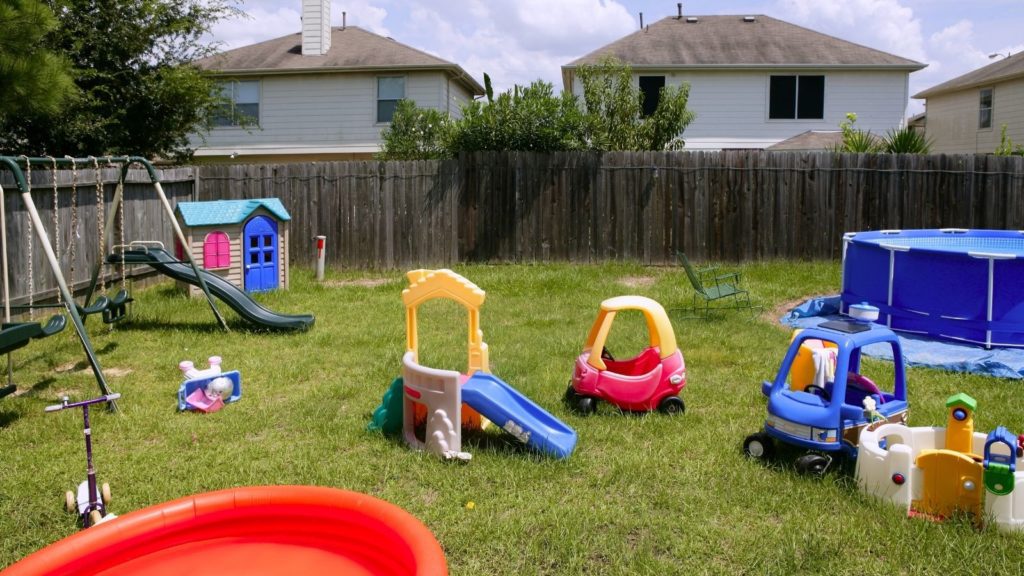 Homebuyers can opt to remove those items after they've purchased the home. However, home sellers are not allowed to take those objects unless they have consent from the buyer as agreed to in the purchase agreement. Sellers can't decide that they want their children's swing set or fire pit, for instance, several months afterwards.
Conclusion
If you're concerned about what will and won't be left behind after the sale, it's a good idea to remain in regular communication with the seller. Both parties may need to be very explicit in their expectations.
A list of items that will be left behind when the house is sold may need to be included in your agreement just so that there are no misunderstandings.
Ask if there are any sentimental items that the seller wants to claim. There may be some items that are cumbersome or difficult to move, such as vintage furniture or a garden plot, for example.
If the seller doesn't want or can't take those items, you may want to consider replacing them or donating specific things to charity after you take ownership of the home if possible, as long as it's safe to do so.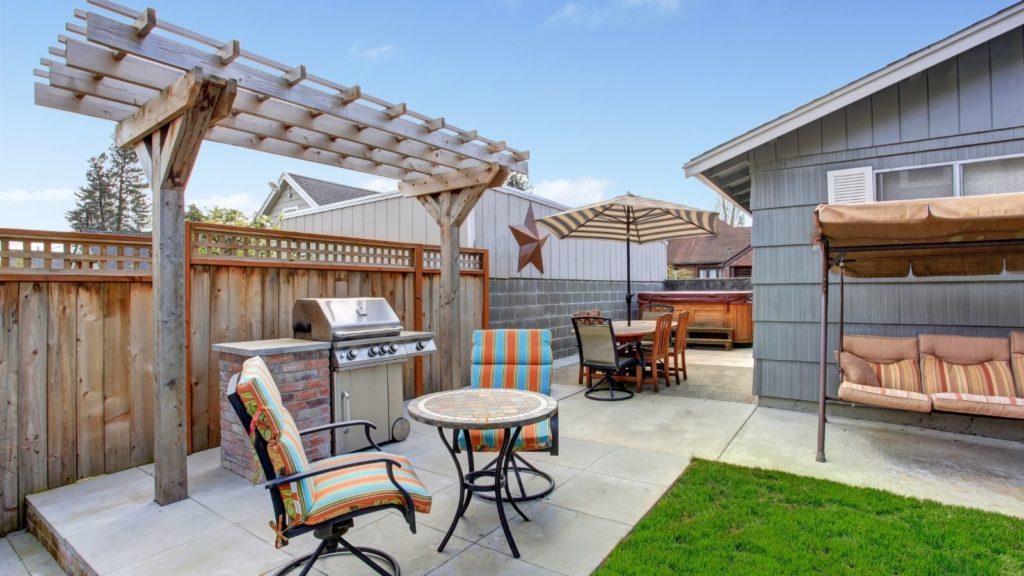 Most home sellers are quite rational. However, there have been occasions when a seller has removed or attempted to take certain items that were in violation of their contract.
Many of us had heard stories about disgruntled sellers removing light bulbs from fixtures, screens from windows, tool sheds or remote controls for electronic devices that were left in the home. Although some of those items can legally be claimed by the seller, it's usually common courtesy to leave those things as they were.
The majority of items that remain in a home after it's been sold don't have a lot of monetary value. Some items you may want to keep, and others may be replaced after you've been in the house for a few months. Be realistic and civil with the seller. Keeping on good terms can prevent possible problems from arising later on.
After the closing has been completed, the seller will receive their proceeds. You'll receive the keys to your new house and can move in whenever you're ready. You'll be able to make lasting memories with family and friends in a place that you'll be glad to call home.
Selling A House During the Coronavirus Crisis
📞 Have Questions? Ask The Chris Eckert Real Estate Team
Give The Chris Eckert Real Estate Team a call today at 650.627.3799 to learn more about local areas, discuss selling a house, or tour available homes for sale.
Summary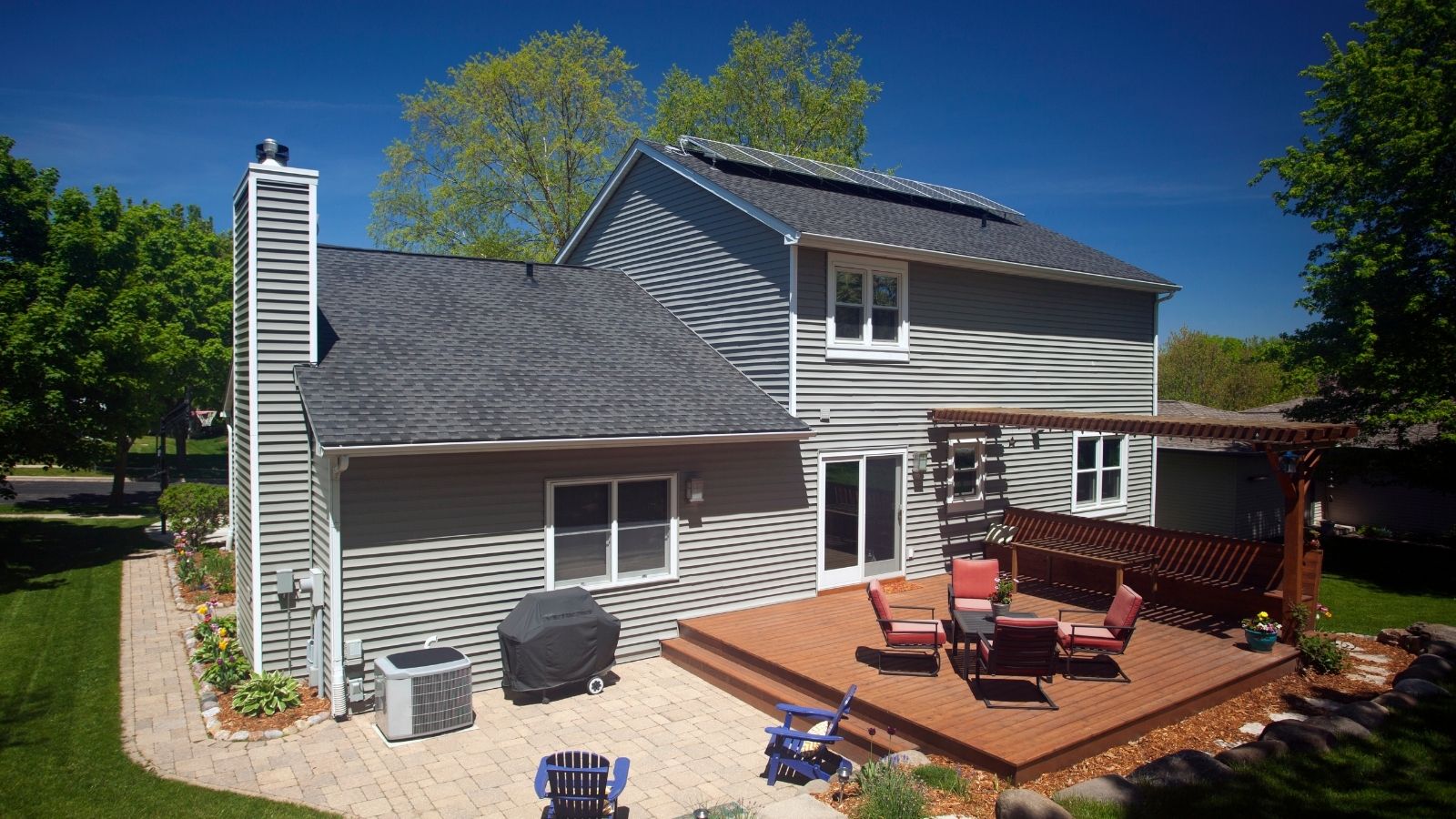 Article Name
I'm Looking At Houses - What Stays With The House?
Description
Certain things remain in a house after it's been sold. There are various reasons why some things are taken when the seller moves and other items aren't. Your real estate agent should be able to inform you about some or all items that will remain in the house when you take ownership.
Author
Chris Eckert Real Estate Team
Publisher Name
Publisher Logo