The decision to purchase a home is not something that should be taken lightly. A house is where many people spend the majority of their waking hours for several years or even decades. It's a considerable expense for many, so feel free to take as much time as necessary when selecting the ideal home that best meets your needs.
An escrow is a common component of many home sales. It's an agreement in which a third party (usually a title or escrow agent) retains a significant sum of money in an account until a home has been sold. The buyer will deposit money into the escrow account as a sign of good faith and signify their intent in owning the home.
Buying a home in California can take time.It may take several weeks or months to complete. There are certain steps that need to be taken and different people that will become involved along the way. You can still turn your dream of homeownership into a reality with a little patience, persistence and a solid plan of action
Here are a few basic steps in the escrow process:
1. Start by opening an escrow account.
The first step is to open an escrow account. This usually happens after a purchase agreement has been signed. Your realtor is usually the one that collects the money that will be deposited into the escrow account.
The title or escrow agent who holds the money is considered an independent third party. They have no vested interest in the matter.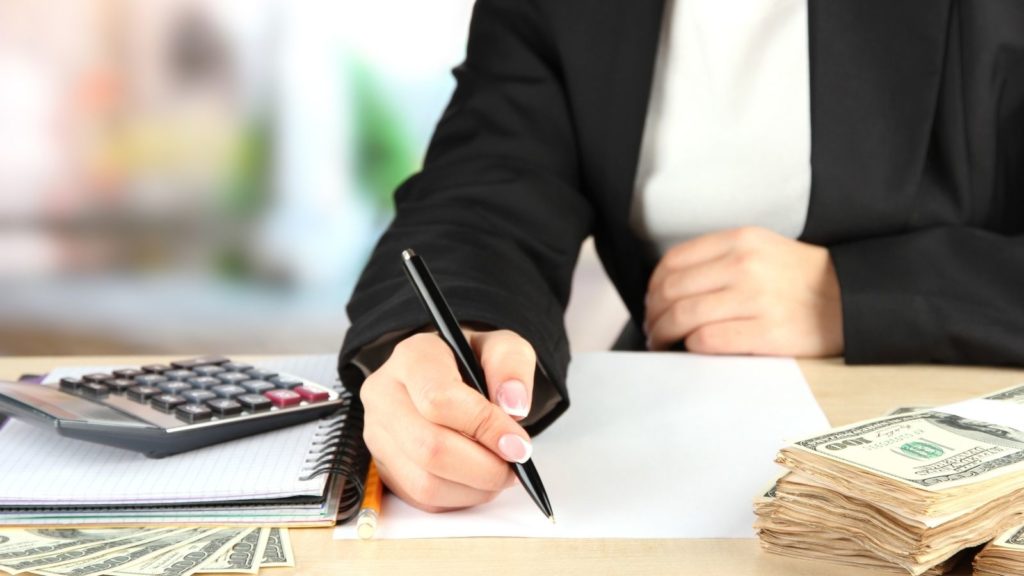 The escrow amount and details should be included in the purchase agreement. Depending on where you live and the specific situation, the escrow may be handled by an attorney instead of an escrow or title agent.
In these instances, the escrow is usually referred to as either a settlement or settlement money.
2. The lender will have the property appraised.
Your lender should schedule an appraisal of the home. Appraisals are conducted to secure the lender's financial interests in the event that the mortgage loan would go into foreclosure. Homebuyers are typically responsible for appraisal costs.
The appraiser will review the property and release a report with their assessment. The lender may deny the mortgage loan request if the home's appraisal value is less than the price that was agreed upon in the purchase agreement.
If this happens, you can offer to pay the difference in cash, give the lender information that would support its appraisal at a lower price or seek out financing from another lender.
You could also ask for another appraisal or ask the seller to lower their price so that it matches the amount that the home was appraised for.
3. Get your financing in order.
If you haven't already been pre-approved for a mortgage loan, now is the time to do so. Sit down with your lender and discuss your plans.
The lender will review your credit and employment history. If you are approved, the lender will give you a preapproval letter.
This letter will have the terms and dollar amount that they are willing to lend to you. Keep this information on hand when you are making an offer and during the purchase agreement negotiation.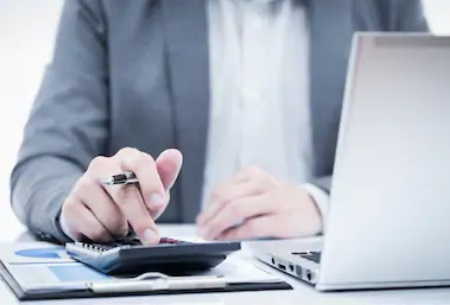 It's a good idea to take a look at your current income and expenses before getting preapproved. If there are any unnecessary expenses, you should remove them from your budget as soon as possible.
Any outstanding credit card balances or other loans should either be paid off or paid down as much as you can afford. The goal is to have as little debt as possible so that lenders are more willing to work with you.
4. Review and approve any disclosures made by the seller.
Purchase agreements can be rather complicated. There may be several contingencies and disclosures included in the agreement.
Make sure to read the entire document very carefully before signing it. Feel free to ask questions or address any concerns that you may have.
All disclosures made by the seller should be in writing. Read each of them completely.
You may be able to walk away from the deal if you don't agree to certain disclosures or if the seller doesn't follow through on promises that were made in the agreement.
5. Have the home inspected.
The home should be inspected before the sale has been completed. Both the home seller and home buyer should be present during the inspection.
A licensed inspector will review the home's interior and exterior condition and then supply both parties with a report that contains their findings.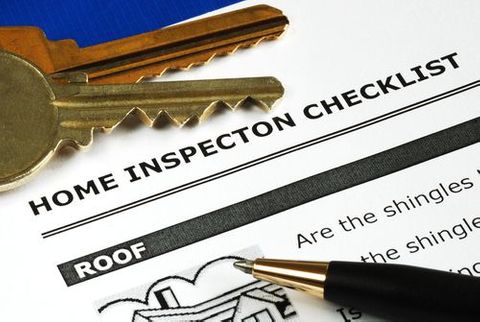 If there are significant issues with the home, you can discuss them with the seller. You can offer to pay for any required repairs or renovations yourself.
You could ask the seller to pay for those items or you could also agree to split the costs evenly.
6. Acquire appropriate insurance.
Your lender will probably require you to take out title and homeowners insurance policies.
Title insurance ensures that no other party has a legal claim to the property. It will protect you if there are any legal challenges that should happen to the surface after the title search has been completed.
Homeowners insurance is often required until your mortgage has been paid off in full. Homeowners insurance provides protection if the home is damaged by hail, wind, fire, or other elements of nature.
It can also pay for temporary living expenses when the house is being repaired and it can pay to treat you or others who may become injured in your home.
You can comparison shop for different rates and coverage options. You may even be able to receive a discount on your homeowners' insurance if you have other existing policies with your current insurance agent.
Selling A House During the Coronavirus Crisis
7. Attend the final walkthrough.
The final walkthrough should be scheduled a day or two before closing. You will be given the opportunity to examine the home in person.
This is your opportunity to confirm that the seller hasn't left any hazardous items behind and that the property isn't in neglect or disrepair.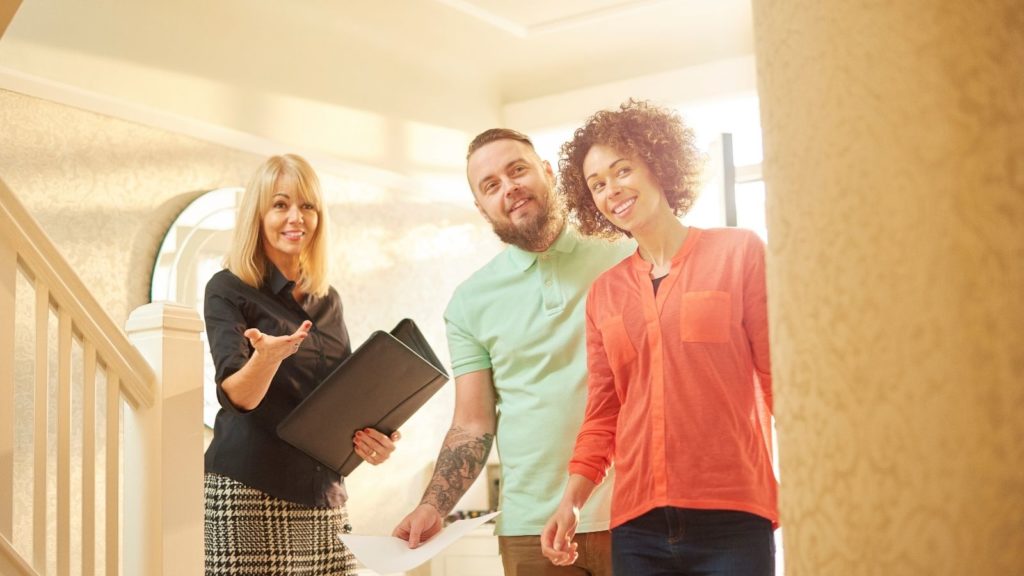 Unless there's something seriously wrong with the home, you probably won't be able to back out of the deal at this time. You would have to be able to prove any violations of the purchase agreement.
This can be difficult, time-consuming and expensive. In most cases, there shouldn't be anything too concerning about the home's condition.
8. Complete the escrow process.
Closing is the last part of the home sale transaction. You and your realtor will meet at the title or escrow office so that you can sign the final paperwork.
The escrow or title agent will prepare a new deed to the home that lists you as the owner. The seller will receive their check for the proceeds and you'll be given the keys to your new home.
The escrow process is also completed at this time. Most escrows start when the seller accepts an offer on their home and end when the buyer legally owns the house.
Your real estate agent should be able to walk you through each step so that you fully understand what should happen and what your responsibilities will be.
Escrows are a necessary part of the journey toward owning the kind of home that you've always wanted. You'll soon be making many lasting memories in a place that you'll be glad to call home.
Related: Steps to Take When Buying a Home in San Mateo, CA
📞 Have Questions? Ask The Chris Eckert Real Estate Team
Give The Chris Eckert Real Estate Team a call today at 650.627.3799 to learn more about local areas, discuss selling a house, or tour available homes for sale.
Summary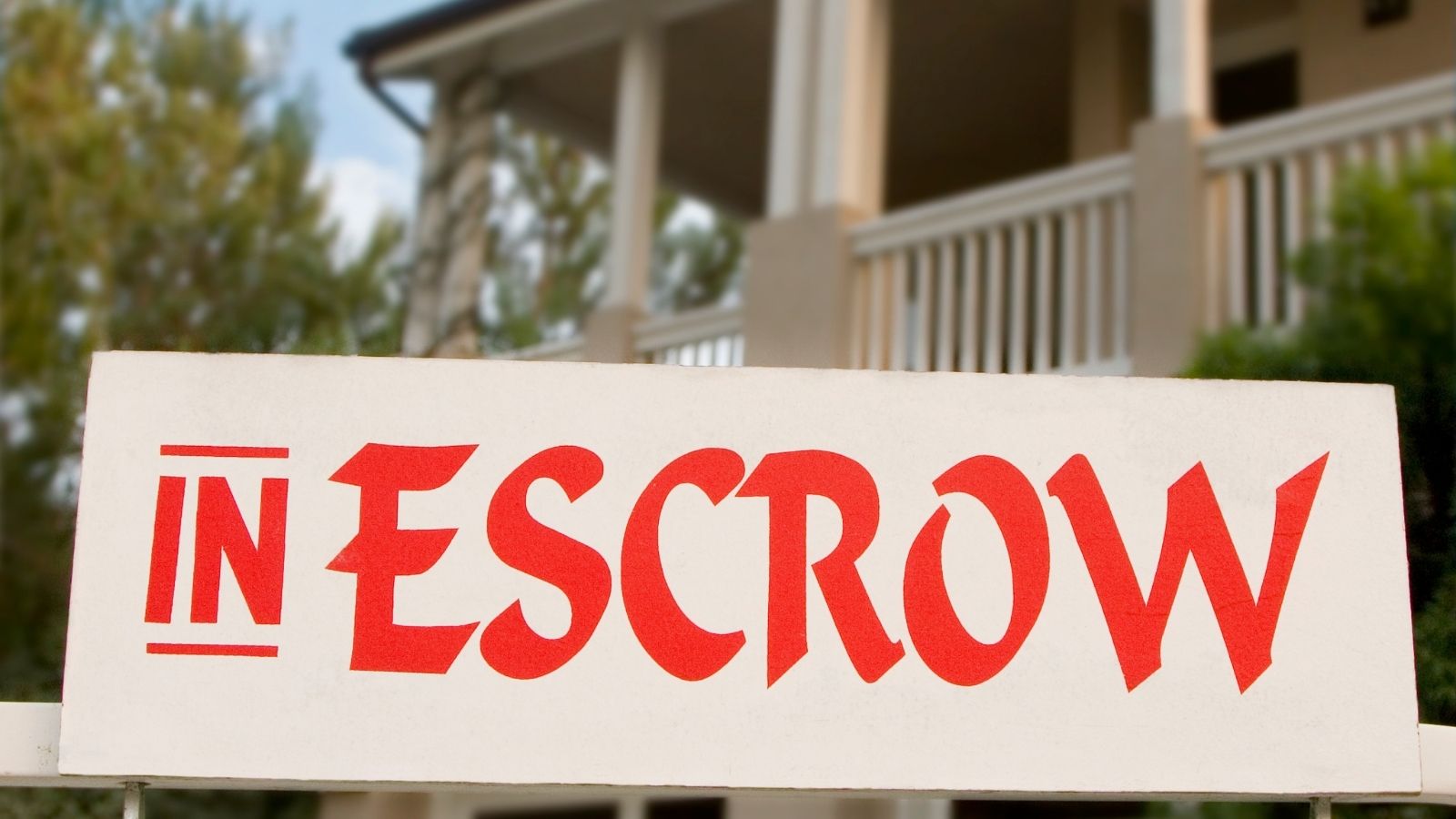 Article Name
Description
An escrow is a common component of many home sales. It's an agreement in which a third party (usually a title or escrow agent) retains a significant sum of money in an account until a home has been sold. The buyer will deposit money into the escrow account as a sign of good faith and to signify their intent in owning the home.
Author
Chris Eckert Real Estate Team
Publisher Name
Publisher Logo