For most of us, purchasing a home isn't as easy as finding the house that you want and paying for it up front right away. It can take many buyers several weeks, months or even years to be able to afford the kind of property that they're looking for. They may also have to compete with other interested parties for the same homes.
There are certain steps that need to be taken in the process. Some actions may overlap, but each one is important and shouldn't be skipped or taken for granted. If certain tasks aren't completed, you may be prevented from owning the home of your dreams.
Buying a home in California can be an intimidating experience. You need to pay attention to current economic trends and market conditions. You will probably receive valuable advice from your lender, real estate agent and other people who will become involved at various stages. Having an open mind and a realistic viewpoint can help you achieve your goal.
Here are some of the most common steps that are typically taken in buying a house:
1. Examine your financial situation.
One of the very first things you should do is to decide whether or not you can actually afford to buy a home at the present time. Keep in mind that you'll need to have enough funds set aside for the down payment, closing costs and your monthly mortgage payments and utility bills. This is in addition to the regular bills that you're already paying.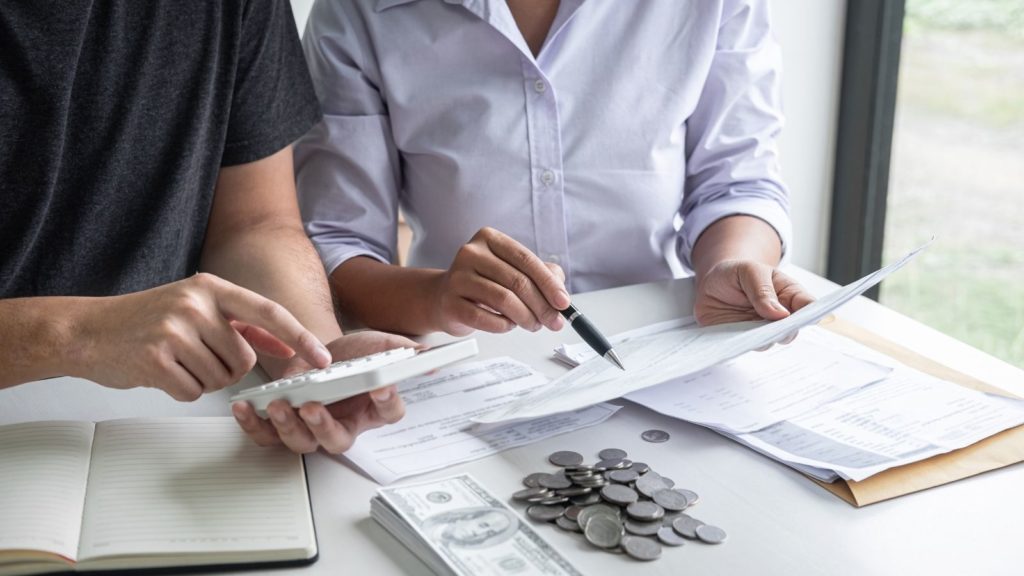 Take some time to review your current income and expenses. If there are any unnecessary or redundant costs, now is the perfect time to eliminate them from your budget. Any existing loans or credit card balances should be paid off or paid down as much as possible. Lenders will look at your debt to equity ratio, so the less outstanding debt you have, the more willing they may be to grant you a home loan.
2. Get preapproved for a mortgage loan.
There are plenty of home loan programs available that you can apply for. Some of them require either very low down payments or don't have a minimum down payment at all. Your income, employment, and credit history will all be factored into account, so pay attention to these attributes before you ask for a loan.
If approved, the lender will issue a preapproval letter. The document will contain the dollar amount and terms that they are willing to offer. This letter doesn't guarantee that you'll be able to buy the house that you want. However, it can make you look more favorable when compared to other interested parties who haven't secured their financing just yet.
3. Work with a realtor.
You can interview as many real estate agents as you'd like. Express your intentions before selecting the realtor that's right for you. The agent will work with you to create a proactive plan to help find the kind of home that you want.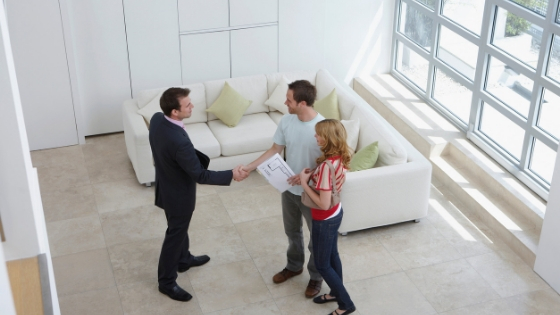 Your realtor will probably ask questions, such as the amenities that you have in mind, your budget and other important attributes. Answer their questions honestly, and feel free to raise any concerns you may have and ask your own questions as needed.
4. Start researching properties.
Now the fun part begins! It's time to start looking at homes and neighborhoods that you'd consider living in. Take as much time as you need to evaluate different homes.
Your real estate agent should also schedule several open house showings for you to attend. Pay close attention to the details that you notice about each house that you visit. You can prepare lists of the advantages and disadvantages of each property that you've visited and researched. This can help you narrow down your choices and should make the final selection a little easier.
5. Make an offer when you're ready.
Once you've found the ideal home, you can make an offer. The seller can accept your offer, reject the offer or ask to negotiate. When a deal has been reached, a purchase agreement will be created.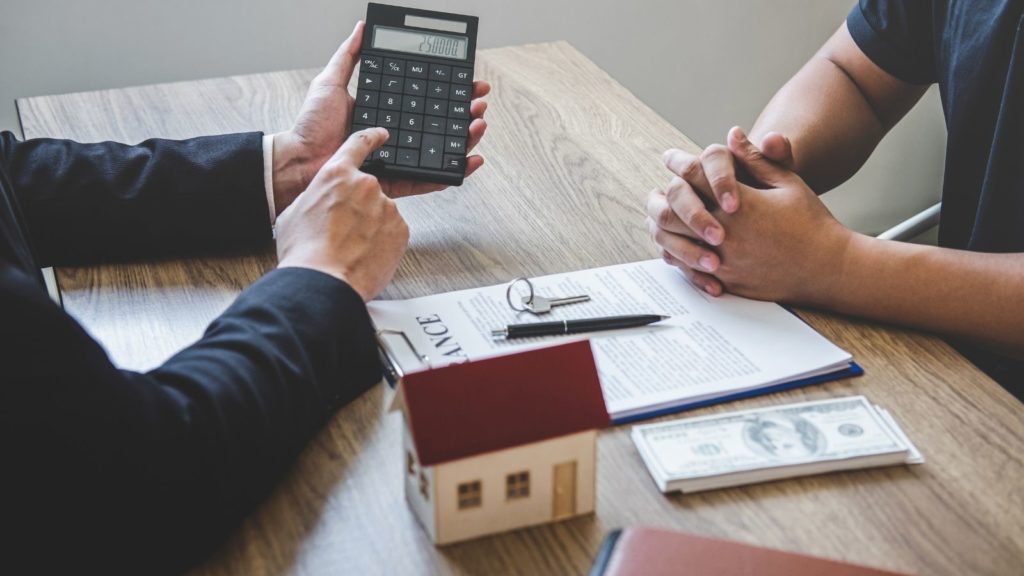 Read the agreement carefully before signing. You may ask for certain conditions or clauses to be added to the sale contract, such as having the sale contingent on your ability to sell your current residence, for example.
If the agreed-upon terms are not met, you may be able to walk away from the arrangement without the threat of legal actions being taken against you for breach of contract.
6. Have the home inspected and appraised.
The home should be appraised if it hasn't been already. An appraiser will evaluate the house and release a report with their estimation of the house's fair market value. This will let you know if the offer you made is realistic.
A property inspection should also be scheduled. The inspector will evaluate the home's interior and exterior condition and then supply both the buyer and seller with their findings. If there are significant items in need of repair or replacement, you can discuss them with the home seller. You could opt to pay for those things, the seller could pay for them or you could agree to split the costs for the work that needs to be done evenly.
7. Communicate with the seller.
It's a good idea to stay in regular contact with the seller whenever possible. This is especially important if you're deciding who will pay for any necessary upgrades or renovations or if there are certain concessions that you want. Be upfront, and get any guarantees in writing.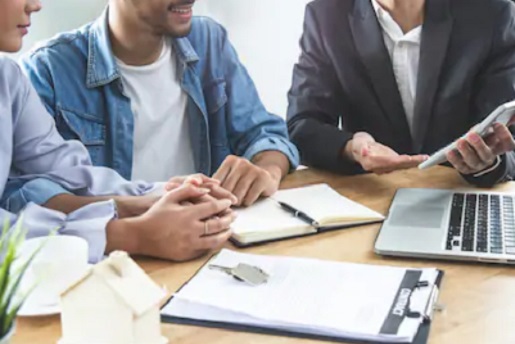 Most requests, such as asking the seller for credits toward your closing costs or asking the seller to repair a leaky faucet, are generally made through your real estate agent. The realtor will submit those items to the seller's real estate agent. From there, both the buyer and seller can work together through their agents to resolve issues.
8. Attend the final walkthrough.
The final walkthrough will be scheduled before closing. You should attend the walkthrough, even if you have no lingering doubts or questions about the sale. This is the last chance you'll get to view the house before it changes ownership.
Go to areas of the home where you asked for repairs or changes to be made to ensure that they were completed. Turn on lights and faucets so that you're confident that they're in good working order. Enter each room to visually inspect them and make sure that the seller hasn't left anything behind.
9. Prepare for closing.
A few days before closing, you should receive a closing disclosure from your mortgage lender. This will give you an overview of your home loan and the closing costs that you should expect to pay.
Closing will probably be held at your escrow or title agent's office. All final paperwork will be signed and submitted to be filed with the respective local government offices. The seller will receive their payment for the net proceeds and you'll be given the keys to your new house! You can move in whenever you're ready.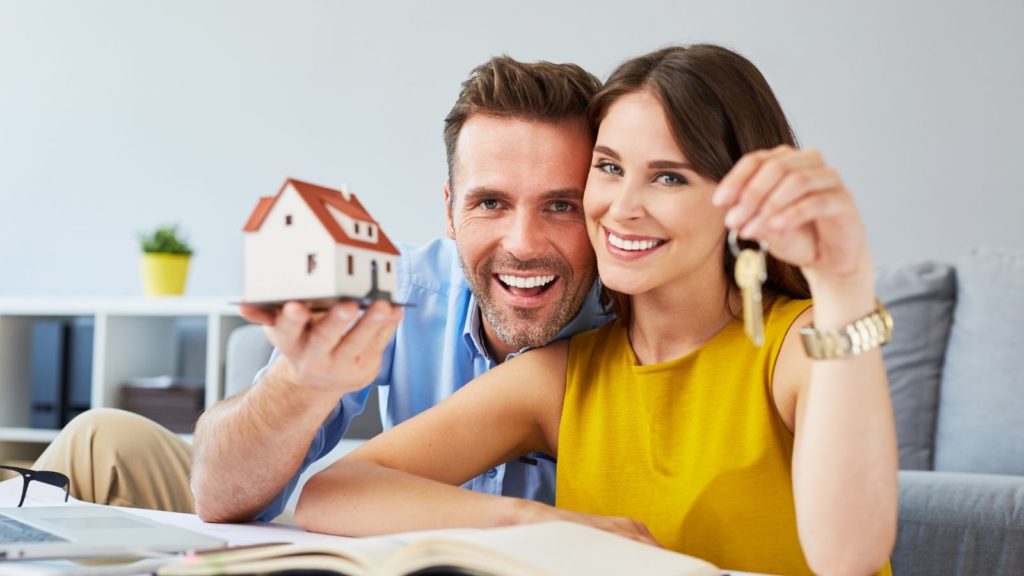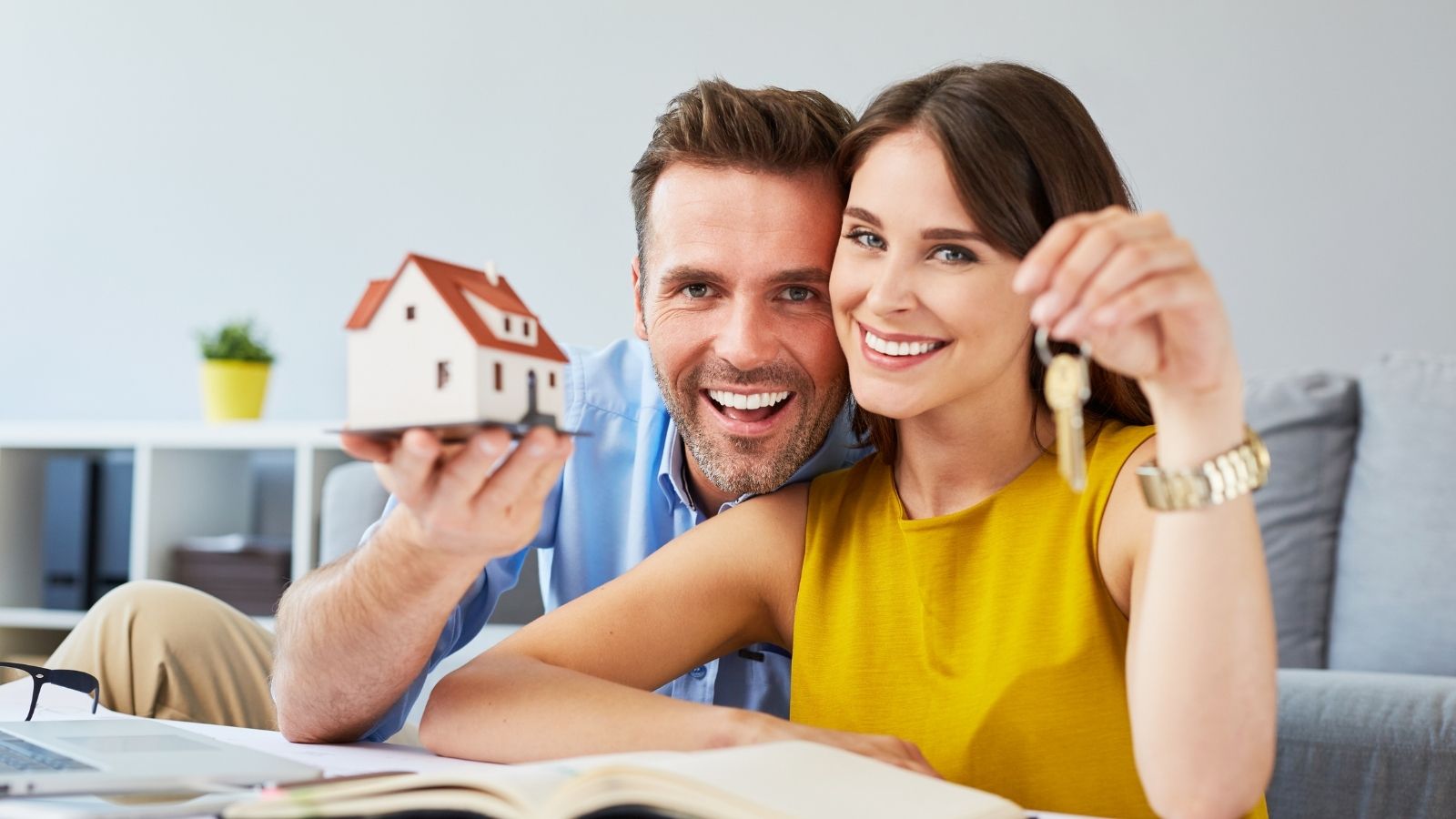 It's perfectly okay if it takes you a little longer than expected to be able to buy the home that you've had your eye on. You may want to start setting aside a portion of each paycheck toward that purchase. Track your progress and make adjustments to your saving and spending as needed.
After your offer has been accepted, it won't be long until the closing has been completed. In a matter of a few short days or weeks, you'll be able to get settled. You can congratulate yourself and breathe a sigh of relief. It's time to look forward to making lasting memories with valued family members and friends in an amazing place that you'll be proud to call home.
📞 Have Questions? Ask The Chris Eckert Real Estate Team
Give The Chris Eckert Real Estate Team a call today at 650.627.3799 to learn more about local areas, discuss selling a house, or tour available homes for sale.
Summary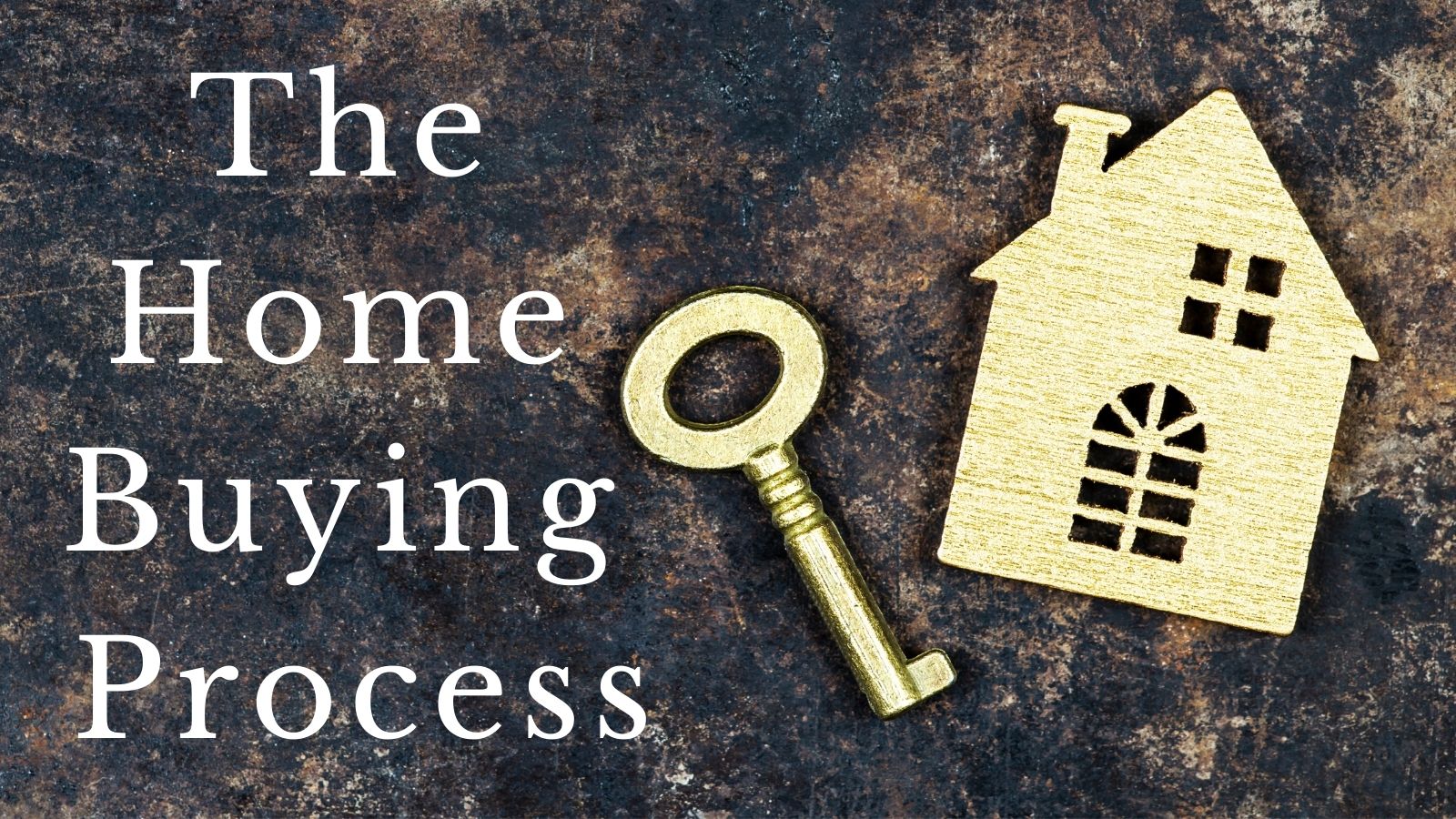 Article Name
Description
There are certain steps that need to be taken in the process. Some actions may overlap, but each one is important and shouldn't be skipped or taken for granted. If certain tasks aren't completed, you may be prevented from owning the home of your dreams.
Author
Chris Eckert Real Estate Team
Publisher Name
Publisher Logo