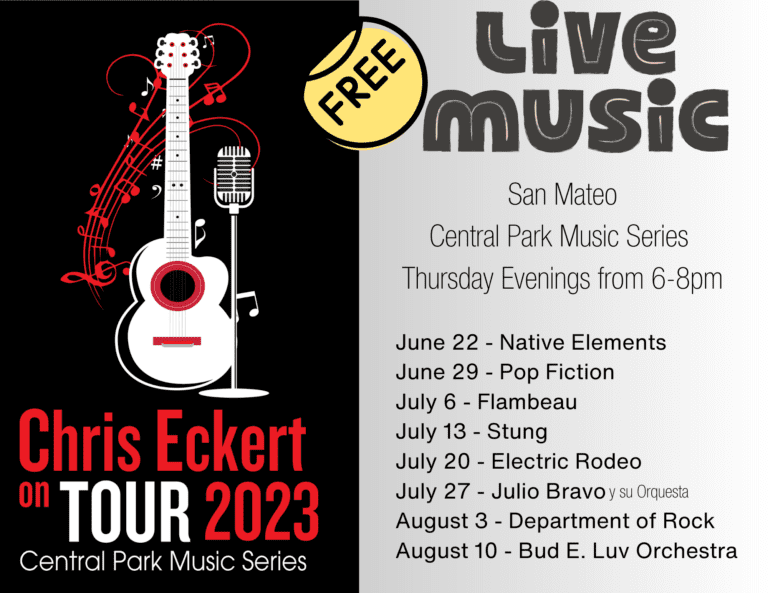 I am absolutely thrilled to be the Title Sponsor for the Central Park Music Series, the most epic FREE community event happening Thursday evenings from 6 to 8pm through August 10th. Trust me, this event is the epitome of cool and fun! I know, I go every year!
Prepare to tantalize your taste buds with an array of delicious food and beverages available for purchase, including wine and beer. It's not only a chance to savor some incredible treats, but also an opportunity to support our local restaurants. Of course, if you prefer, feel free to bring your own picnic basket filled with goodies. It's guaranteed to be the best picnic in town.
Once the music starts, the stage will transform into a magical world filled with mind-blowing performances by talented musicians and bands. Get ready to groove to an eclectic mix of genres that will have you on your feet in no time. This is the ultimate invitation to dance the night away with your friends, family, and fellow music lovers. The infectious energy will have you moving and grooving like never before!
The Central Park Music Series is more than just a concert series; it's a unifying force that brings our community together.  I feel honored to contribute to such an unforgettable experience that creates cherished memories for everyone involved. And hey, visit the Chris Eckert Real Estate Booth on July 13th or July 20th!  We have a FREE photo booth and some amazing concert swag to give away!
Save these dates as the Central Park Music Series is where the real fun happens on Thursday evenings from 6-8pm!  I can't wait to see you there, dancing, singing. and enjoying everything this extraordinary community event has to offer! 
The Chris Eckert Team Rocks!